Google has chosen Shaligram Shala ( shaligram.com) as the world's first 5 star

rated Rudraksha supplying Company

Shaligram.com is most preferred website for Pujas, Rudrakshas, Yantras, Shaligrams by Film Actors, Politicians, Industrialists, Bureaucrats and all devotees.
About Us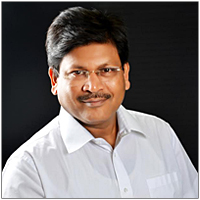 About Rajiv Krishna Dasa
B.E - Mechanical Engineering & Marine Engineering
MTech ( Aeronautical Engg. From IIT Delhi)
MBA

Rajiv Krishna Dasa has been initiated in Vaishnava Gaudiya Sampradaya and is very highly educated with three Engineering Degrees under his belt with distinction. He is B.E Mechanical Engineering & Marine Engg., MTech ( Aeronautical Engg. From IIT Delhi) and a MBA. Right from the age of 12years Shree Rajiv Krishna Dasa had an inclination towards spirituality and therefore started his spiritual journey since then. His ancestors/predecessors have been collecting Shaligram Shilas personally from the Gandaki river and therefore Saligrama stones were not new to him. He has been worshipping Shaligrama Stones since childhood as his lucky charms. After completing his education Shree Rajiv Krishna Dasa has done quite a few assignments with Private and Govt. sector prior to dedicating him completely into the world of Rudrakshas and Shaligramas. He has done extensive studies about Rudraksha and has been an eminent Rudraksha Therapist. He has done thorough study of religious texts and has been instrumental in research of Shaligramas and Rudrakshas as well. He is a known numerologist and an Aura therapist. Having mastery in so many fields, definitely has given him edge over other Shaligrama and Rudraksha suppliers. Today www.shaligram.com is proud to state that they have serviced over one Lakh customers with utmost customer satisfaction by providing Gandaki Shaligram Shilas and most genuine Nepalese and Indonesian variety Rudraksha beads from 1 Mukhi to 21 Mukhi and won trust of several lakhs of devotees. He is a master in his field and has brought Shaligram Stones and Rudrakshas to the present levels of awareness where now a positive trust has been developed for these mystic things across the world. He individually takes Aura, sees horoscope, checks numbers and predict most accurately and recommend the best suited Rudrakshas and Shaligrama Shilas to the customer with minimum donation. He is very reputed and most admired in this field.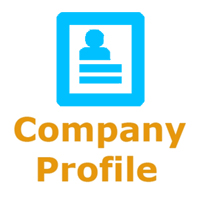 Company Profile
WWW.SHALIGRAM.COM was founded in the year 2000 with the following main objectives:

1. To educate masses about the divinity of Shaligramas and Rudraksha beads of all Mukhis to facilitate immense benefit that these divine things can provide to the mankind by removing all the prevalent misconceptions and doubts from the minds of the devotees/people.

2. To make the masses aware about the mysteries surrounding Shaligramas and Rudraksha and the immense good properties this stone and Rudraksha beads have as mentioned in our ancient scriptures/ mythological texts.

3. To guide and recommend the masses about the scientific usage of Shaligramas and Rudraksha to improvise their lives in terms of spiritual growth, peace, protection and prosperity.

4. To make the masses aware of very effective Vaastu remedies for their house and offices by using Shaligrama stones, Rudrakshas and other religious products.

5. To supply the best and the most genuine quality of Shaligram stones, Rudraksha beads of all Mukhs at a very reasonable donation to devotees globally and giving them all the possible guidance which they would be looking forward to in terms of additions in their Shaligram cluster and Rudraksha malas.

6. To continuously augment and upgrade knowledge on the various properties of Shaligram stones and Rudraksha beads based on feed back/ experiences we receive from the devotee clients who have taken these auspicious things from us in the past and the research work being done by reading and understanding more and more of rare Hindu and other different religions and mythological texts. WWW.SHALIGRAM.COM has a global distributor network. These organization service clients all over world for rarest Shaligram Shilas, genuine and authentic different Mukhi Rudrakshas of Nepalese and Indonesian origin from 1 Mukhi to 29 Mukhi and several other religious products. This organization also guide the devotee clients about Aura and Chakra Therapy. The Rudraksha s and Shaligram Shilas are collected personally by Shree Rajiv Krishna Dasa who specializes in both these fields. Shaligram.com have skilled artisans who are trained in thread, Gold and Silver work and follow Rudraksha stringing as mentioned in our holy scriptures. All items are energized, blessed, tachonysed and abhimantrit in temple in accordance with the rituals mentioned in holy books before being sent to the clients.

Shaligram.com started with supply of Shaligrams and Rudraksha beads and malas from Nepal, Indonesia and India and have since diversified to supplying various related holy and meditation items intended to be used for Puja, Healing and Self Empowerment.

All Right Reserved | Copyright © Shaligram Shala